Familar design
---
Used to a paper scoresheet? Then you'll love E-Score's paper-like design.
Less time adding, more time coaching
---
E-Score instantly calculates in-round information, making it easy to know how many points you're ahead/behind by and even whether the match is mathematically over.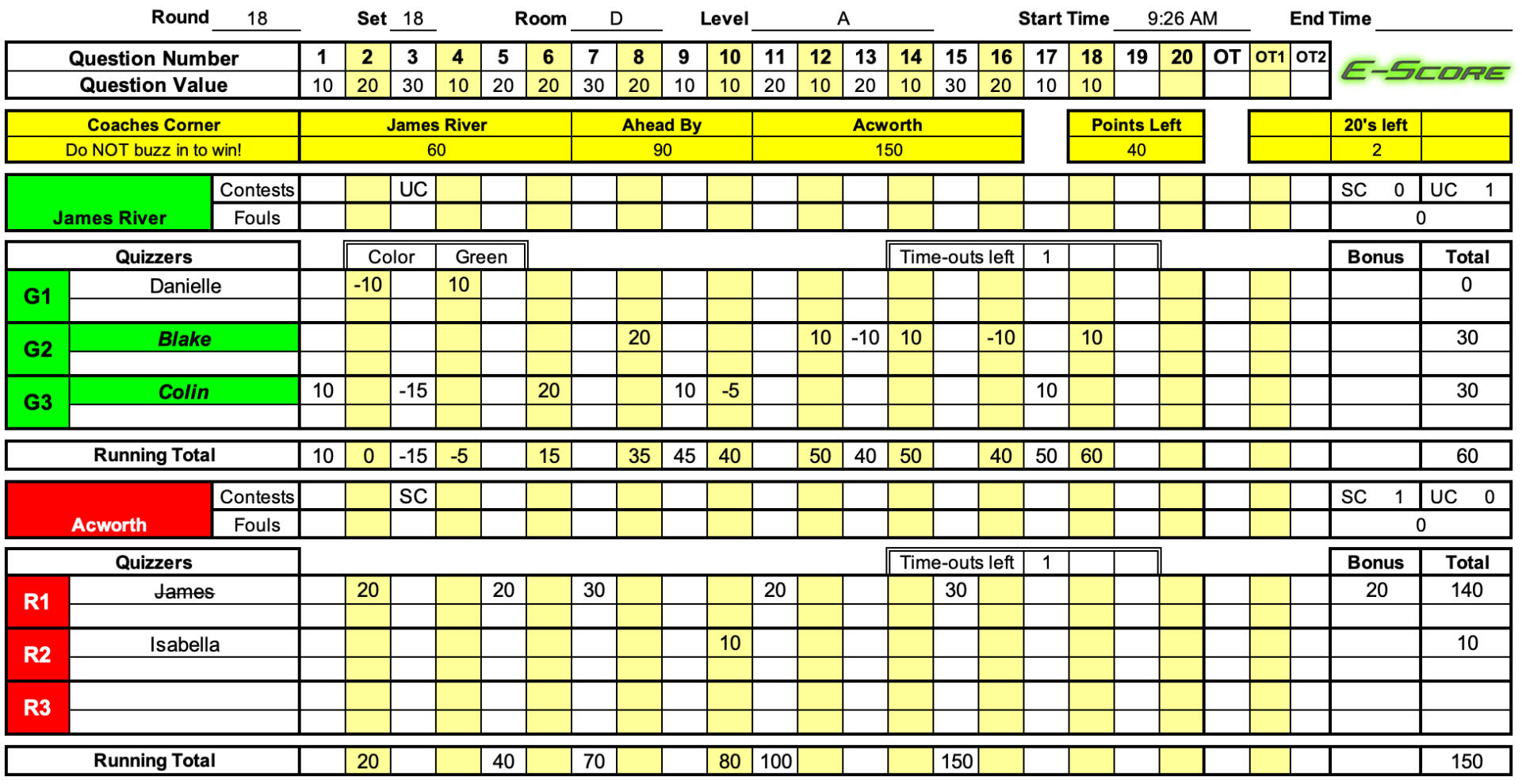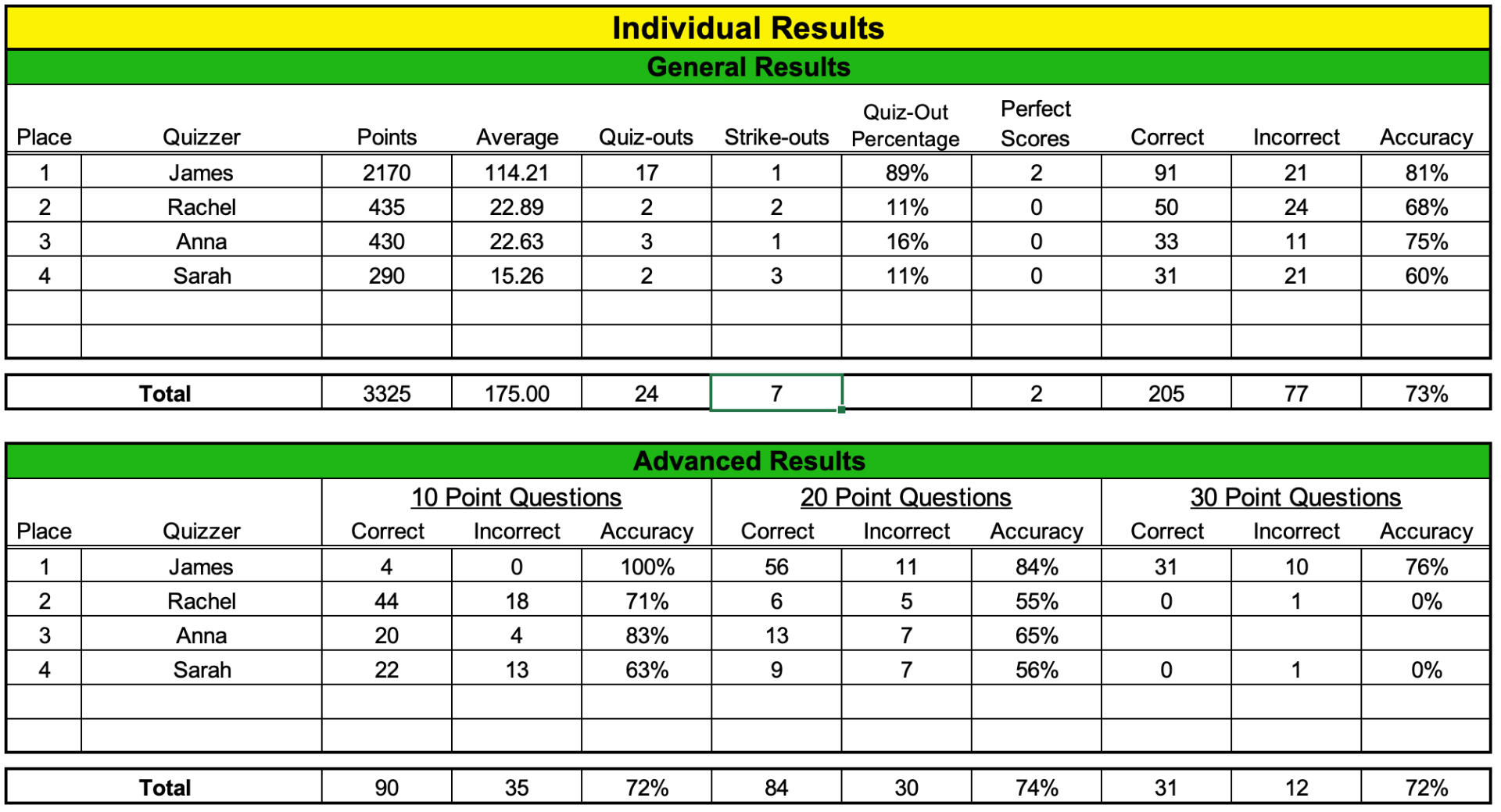 Information added up for the entire event
---
E-Score calculates all the info from an event, including:

AverageWin/Loss marginsPoints & quizoutsAccuracyAccuracy broken down by 10s-20s-30s
Get the information you need to coach your team without having to do the math!
Solid Foundation
---
E-Score is built entirely on Microsoft Excel with no macros. That why it's worked flawlessly on Windows and macOS since 2007.
Ready to Buy?
---
Get a lifetime license for your church!
VISA, MasterCard, Discover, AMEX, and more accepted.
Have questions?
---
We're happy to answer any questions you may have!